Although Dartmouth's proposed acquisition of the high school would have deprived the town of an important element, it would have given the College a large tract of land very close to the campus. Part of the property was already in the form of sports fields, and the high school itself always seemed like it could make a good rugby clubhouse. The swap did not go through.
An unreleased proposal from a few years ago shows that someone was at least thinking of using the property for a new baseball field (putting something like Biondi Park there would have allowed Centerbrook to expand Alumni Gym) and, more interestingly, for faculty or graduate student housing. The ranks of buildings were to stand next to St. Denis Church.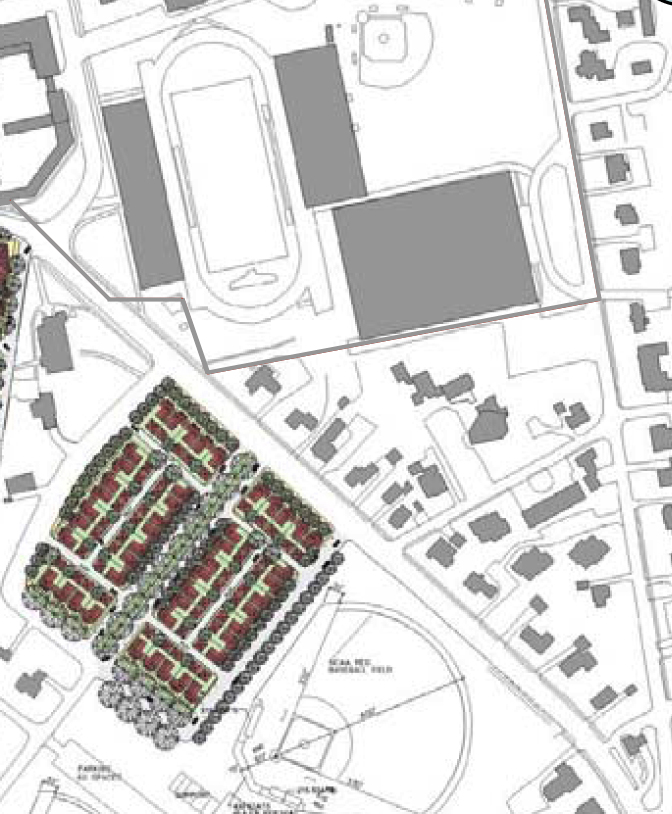 Excerpt of plan from Bagnoli presentation
The plan appears in a 2007 presentation (pdf) by architect David Bagnoli of the Washington, D.C. firm of Cunningham | Quill and might have been created by that firm.
What is most remarkable about this plan is that it nearly replicates a housing development that once stood on the same site, the wartime Sachem Village (it was the precursor to the present Sachem Village). A nice aerial of this original Sachem Village appears on page 90 of Frank Barrett's latest book, Early Dartmouth College and Downtown Hanover.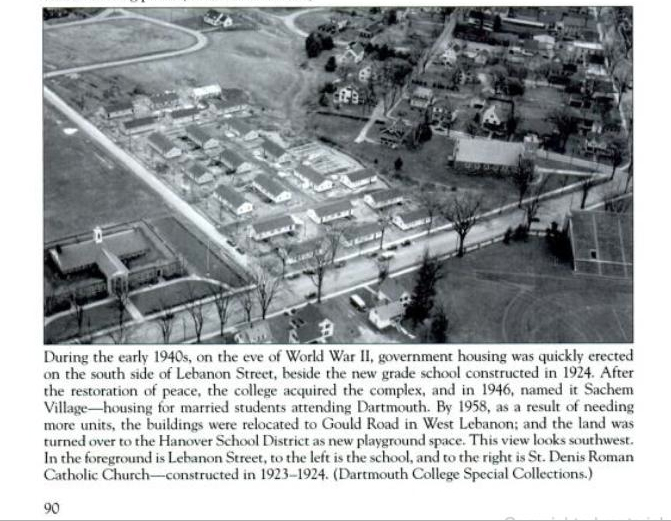 Thumbnail of portion of page 90 in Early Dartmouth College and Downtown Hanover

—–
[Update 11.17.2012: Broken links to images fixed.]