President Hanlon, on September 20 (from The Dartmouth):
I am proud to announce today we are creating an Innovation Center and New Venture Incubator, to provide vital resources to student entrepreneurs.
Whether they are interested in business start-ups or social ventures, this facility will give them a world-class entrepreneurial competency, delivered by faculty and staff from across the campus as well as Dartmouth alumni around the world.
The official announcement (from Dartmouth Now):
The center will be located on the first floor of Dartmouth's 4 Currier Place building, adjacent to campus and just south of the Arts District on Lebanon Street. Renovations are slated to begin next month and continue through 2013 toward an expected opening in early 2014.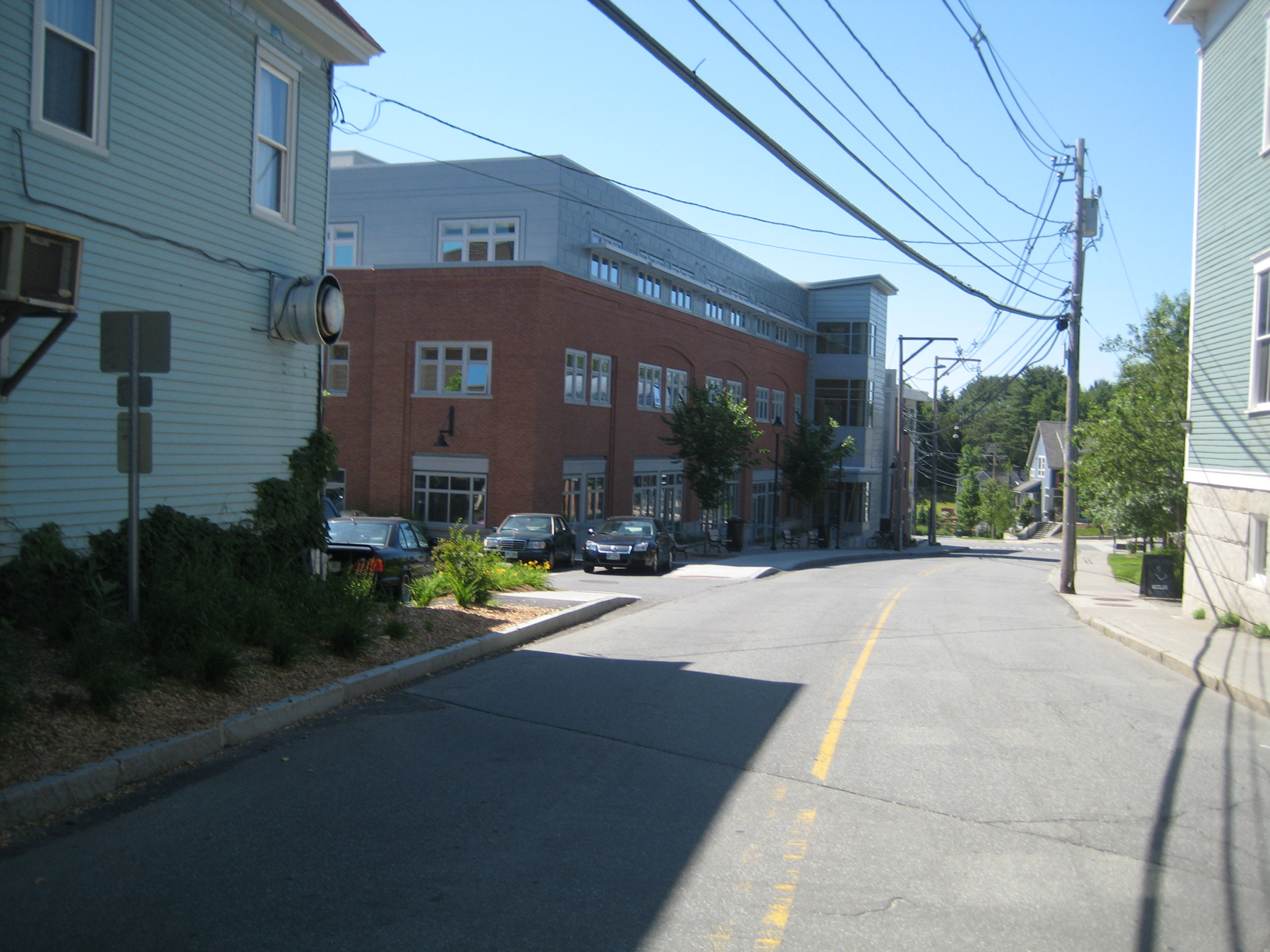 Four Currier Place, with C&A's on the left.