High school jumping is big in New Hampshire, and it sounds like it's even bigger among the kids in Park City, Utah, where the Salt Lake Olympic facilities are located.
Although jumping was the centerpiece of Winter Carnival (see the special jumping poster for 1977 Carnival at Dartmouth Images), and Dartmouth fought hard against the end of collegiate jumping in 1980,1Dennis Gildea, "Dartmouth and the Debate over Ski Jumping in NCAA Competition," Journal of Intercollegiate Sport 2 (2009), 286-298 (pdf). the jump on the Golf Course was dismantled in 1993.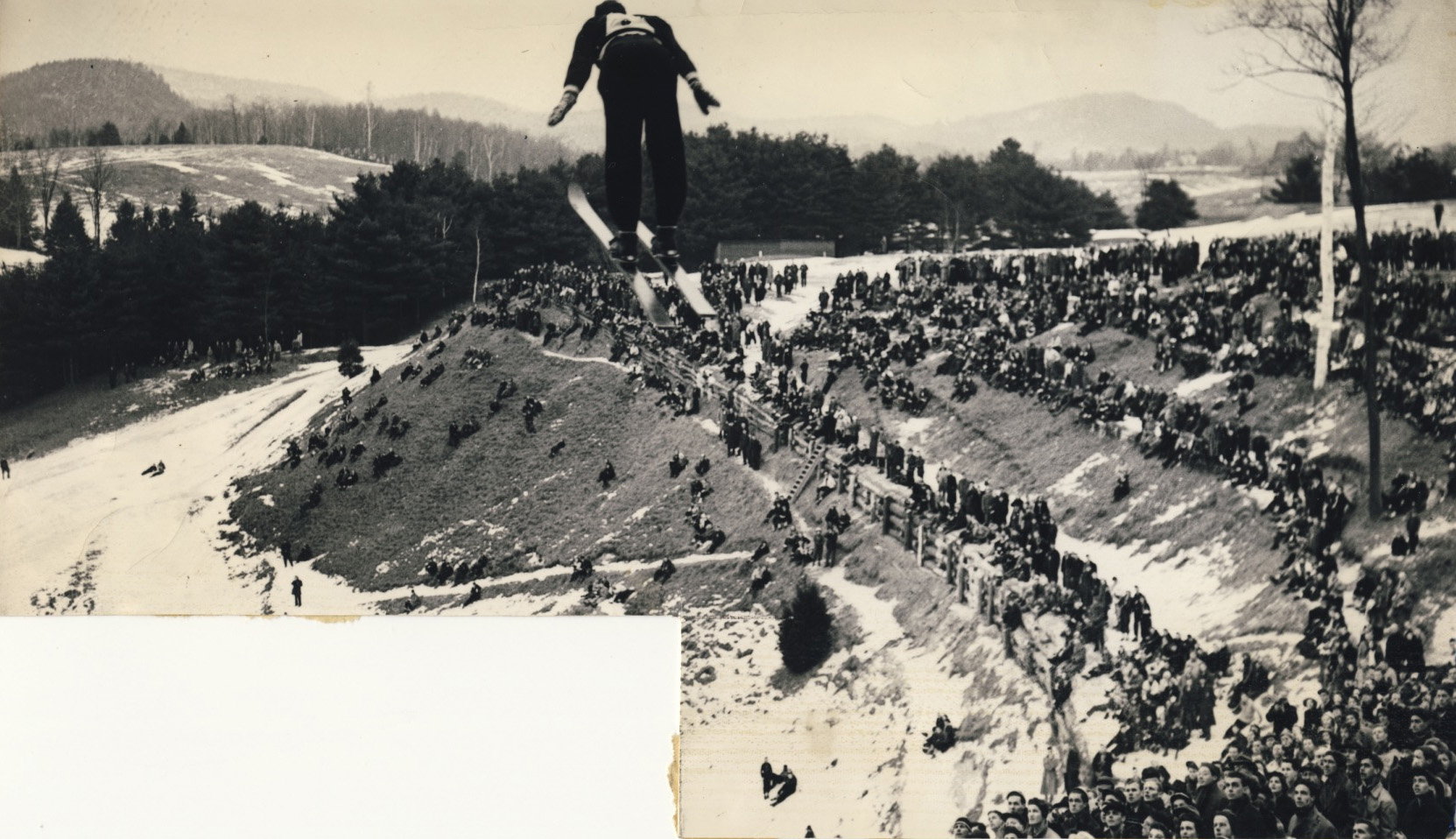 Warren Chivers at the 1938 Winter Carnival
Dartmouth is already years too late to have any effect on women's jumping, a sport that will debut at this winter's Olympics. A recent New York Times Magazine story suggests that the U.S. women's team might be the best in the world. And collegiate jumpers started holding competitions again in 2011 (Boston Globe story, Times story).
For the last 20 years, Dartmouth has ignored a winter sport — a Nordic skiing discipline — that it once pioneered. Now the sport is coming back in this country. Other colleges seem to be able to handle the cost of insurance. Isn't it time Dartmouth got back into the competition?
————
| | | |
| --- | --- | --- |
| 1. | ↑ | Dennis Gildea, "Dartmouth and the Debate over Ski Jumping in NCAA Competition," Journal of Intercollegiate Sport 2 (2009), 286-298 (pdf). |