Steam Tunnel access grate on the Green, Google Street View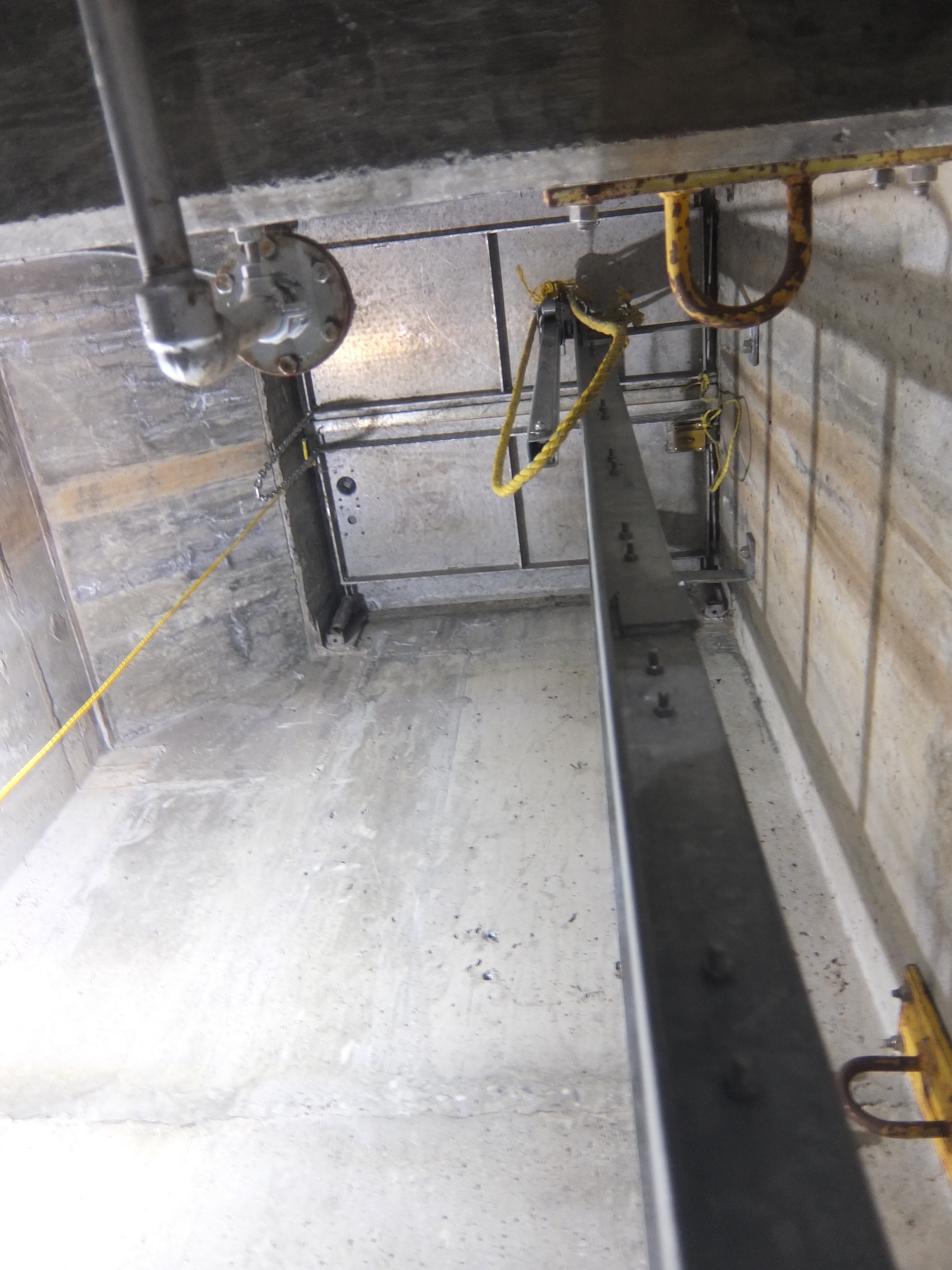 Steam Tunnel access grate on the Green, underside
The first stage of the steam tunnel's construction, south of this grate, was a test meant to determine whether such a project would be economical in a ledge environment.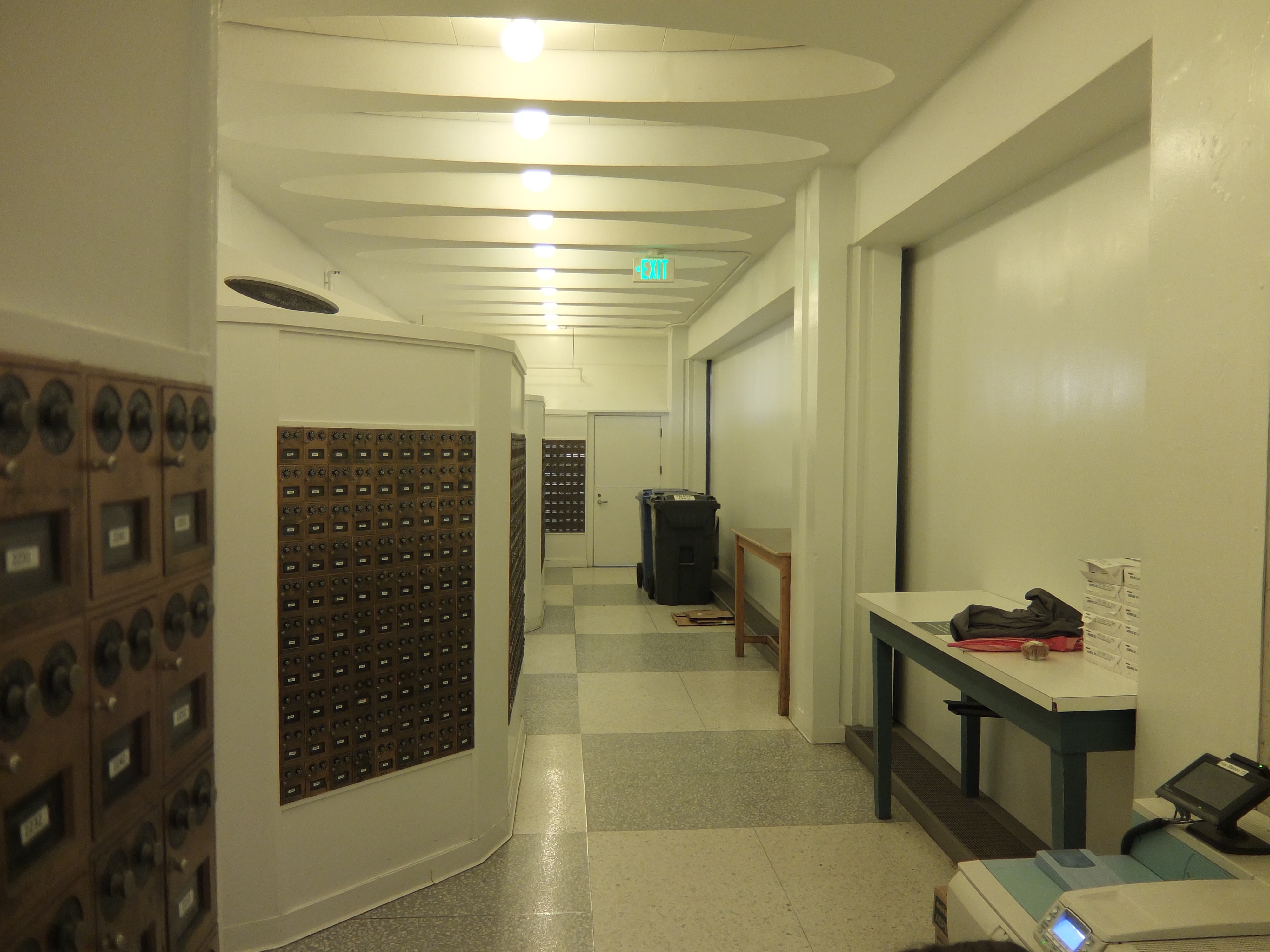 North bank of HBs at former entrance to Hop, view to west
Until recently, students entered the Hop at the end of the room. The entrance was closed off and a replacement of the same configuration built just to the north.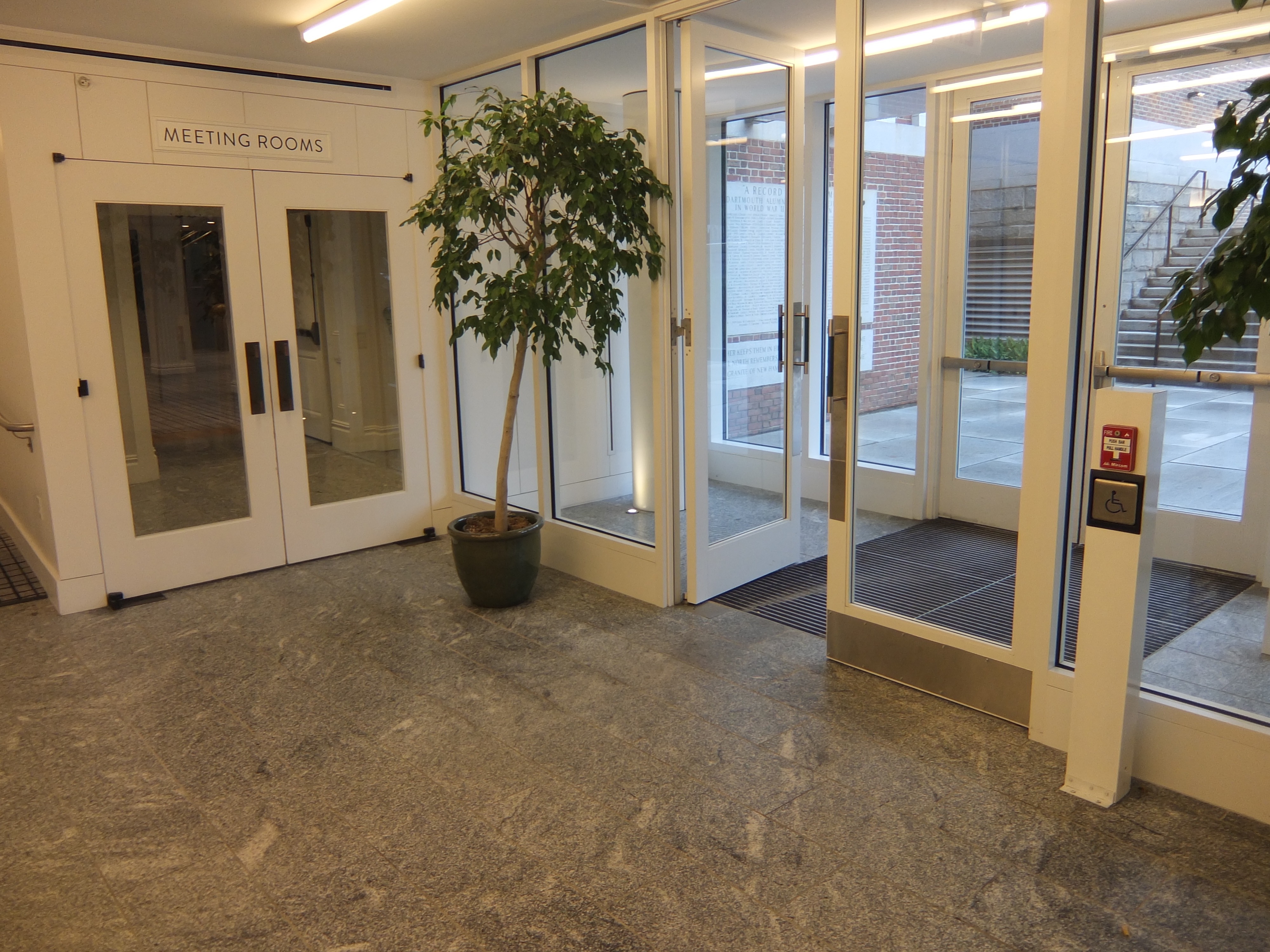 The new Hop entrance, view to northwest onto Zahm/Memorial Garden
(Have the memorial plaques attached to the Inn there been moved to Memorial Field? That would make sense. This is not their first location anyway.)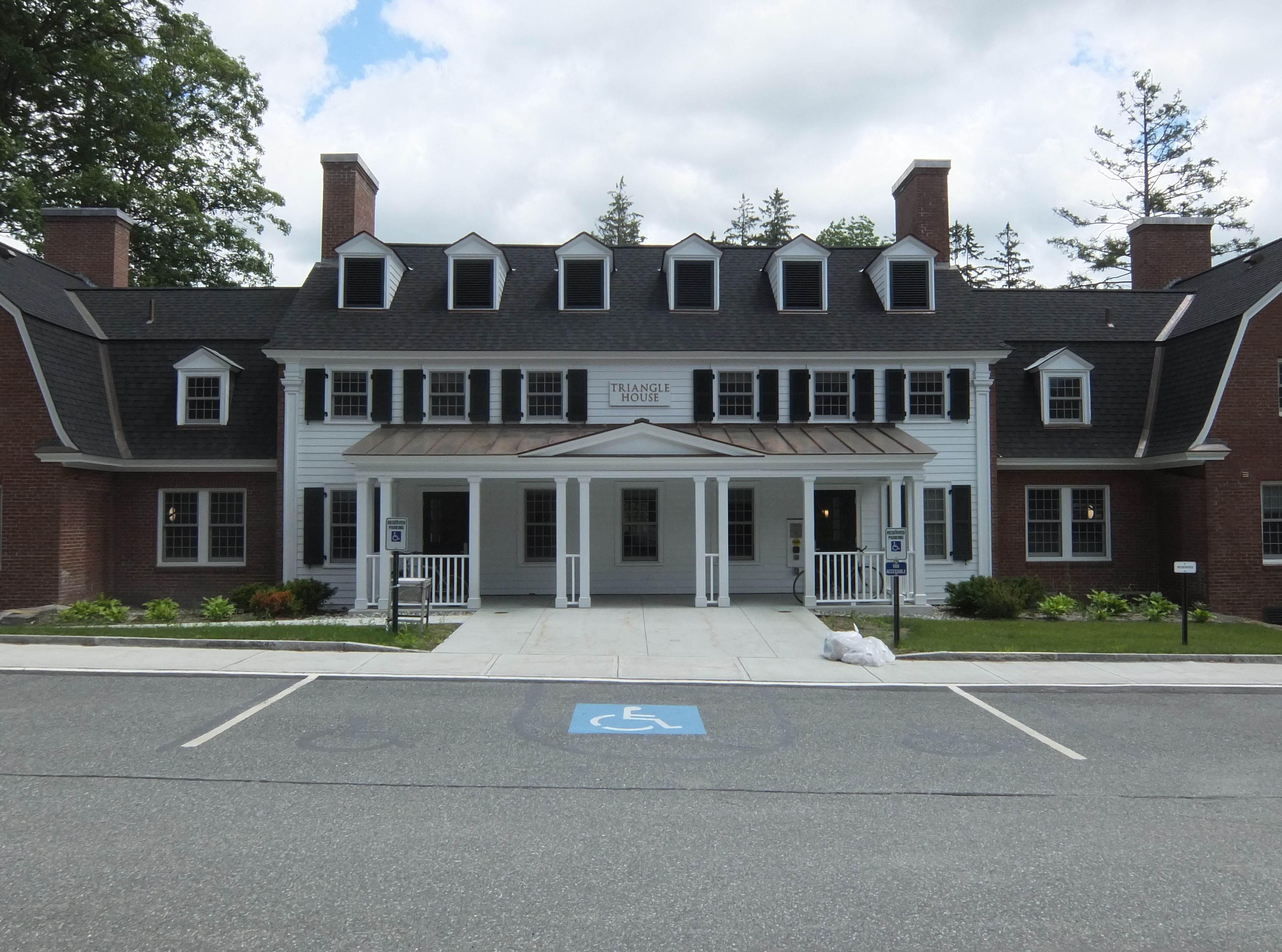 Triangle House entrance (west) facade
Even more than the society houses on the south side of Webster Avenue, Triangle House has a well-used student entrance on one side, shown here, and a formal street entrance on the other.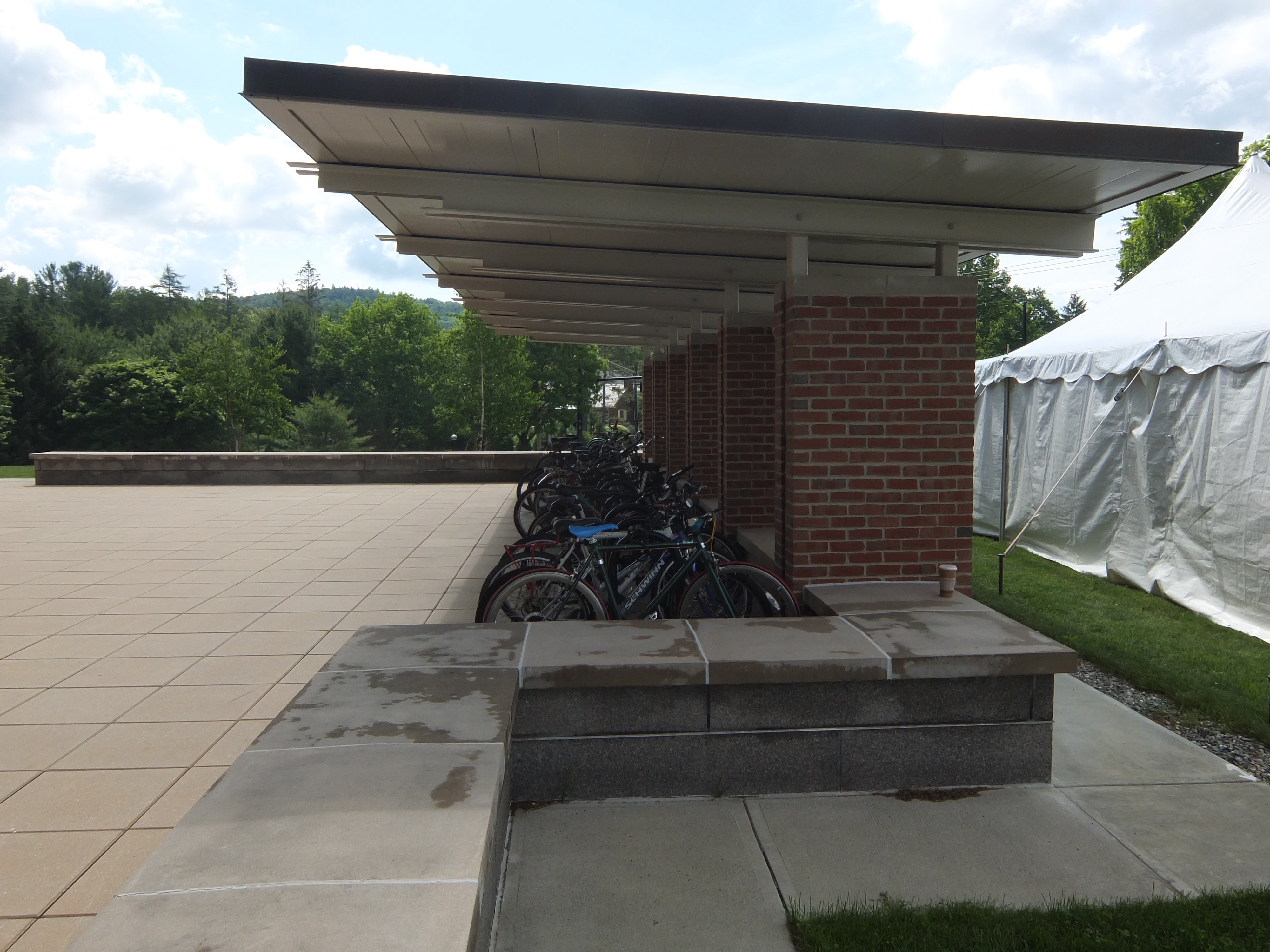 LSC bike pavilion
This elaborate bicycle shelter for the Life Sciences Center joins a couple other pavilions in the area.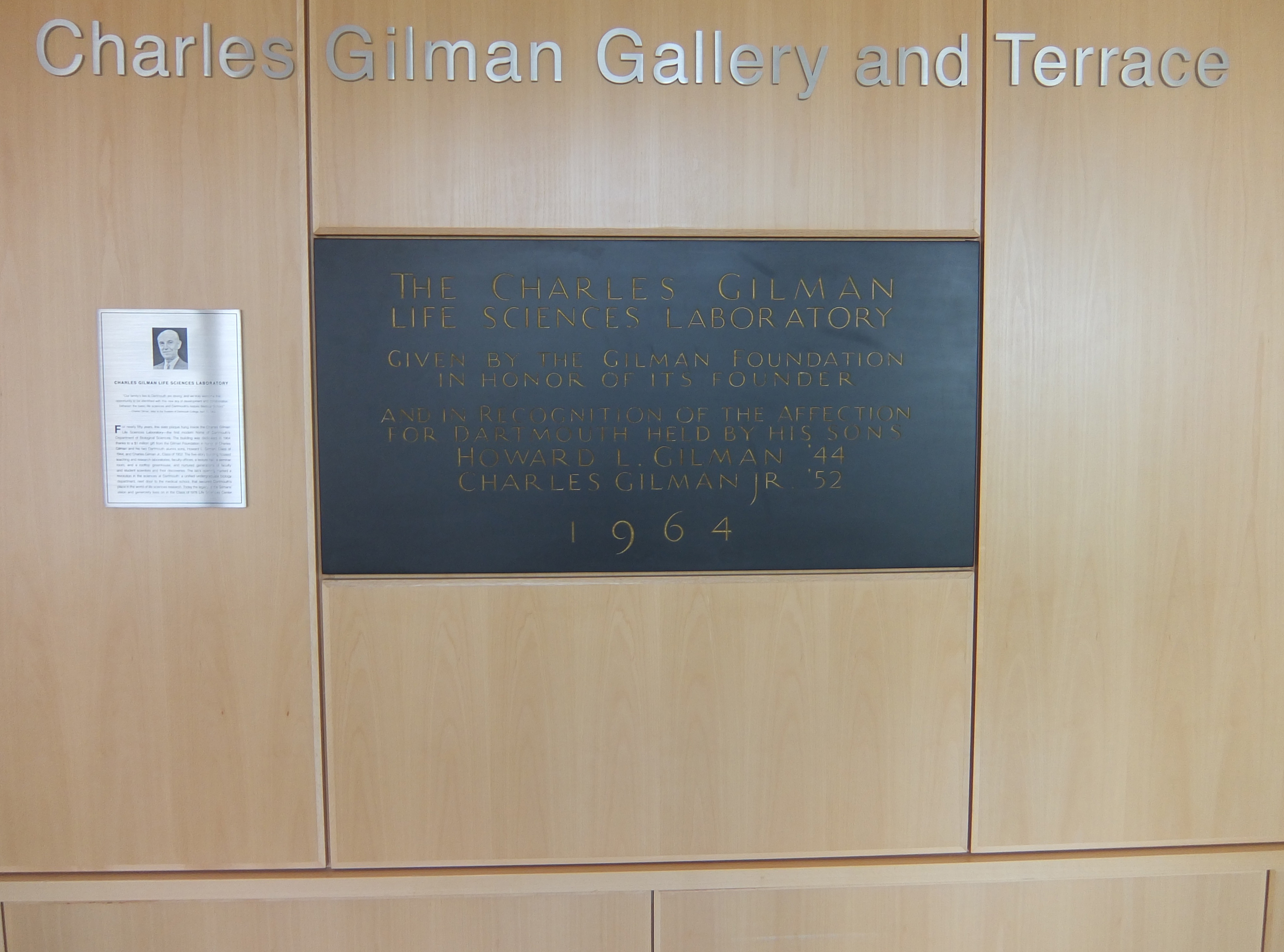 Plaque moved from Gilman to LSC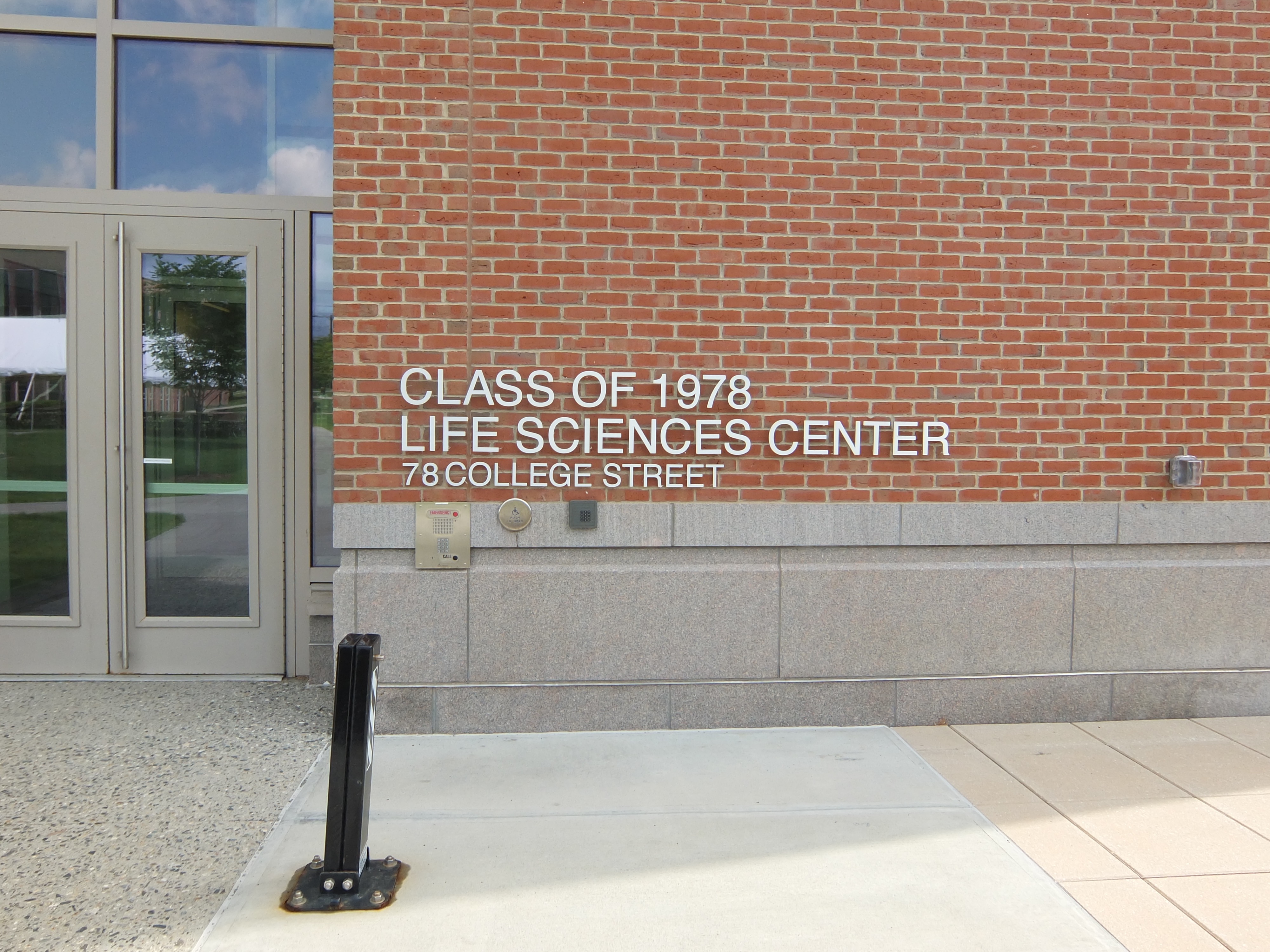 The town changed the street address of the building to get it to match.