May 1st, 2010 | Published in all news, History, publications
The May/June 2010 issue of the Dartmouth Alumni Magazine focuses on architecture and includes "Alumni Opinion: Return of the Critic" by William Morgan and "Architectural Digest" by C.J. Hughes. The latter article profiles alumni architects and makes the case for the quality of Dartmouth's architectural education. I would like to read a history of that education some time, going back through instructors Banwell and the Hunters to Larson and Keyes and eventually, in the 1850s, to the Chandler School.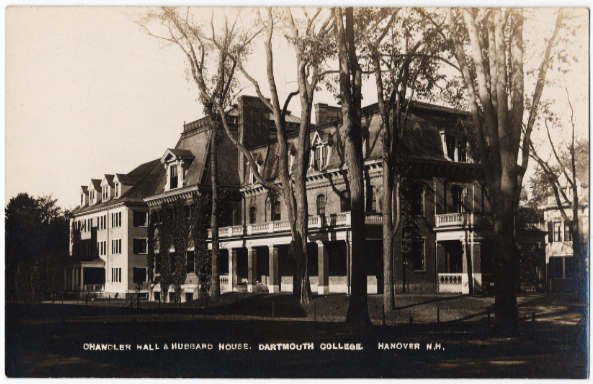 The Chandler School, on the vacant lot south of Blunt. The top floor of the rear addition was a skylit drafting studio. The building was expanded twice by alumni architects, both of whom had studied architecture inside. The frame building at left is Hubbard Hall, a temporary dormitory.
[Update 06.15.2010: The DAM article is up.]