February 10th, 2012 | Published in all news, Berry Library, north campus, other projects, photos June 2011, Thel, Visual Arts Center
Mark di Suvero's X-Delta has moved again, this time to a site in front of Berry Library. It will move back to its permanent site below the Hood after the Visual Arts Center is finished.
And Richard Nonas's 1976 sculpture Telemark Shortline is back: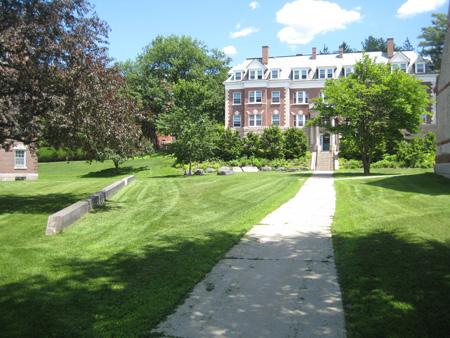 View of Telemark Shortline in front of Richardson Hall, June 2011.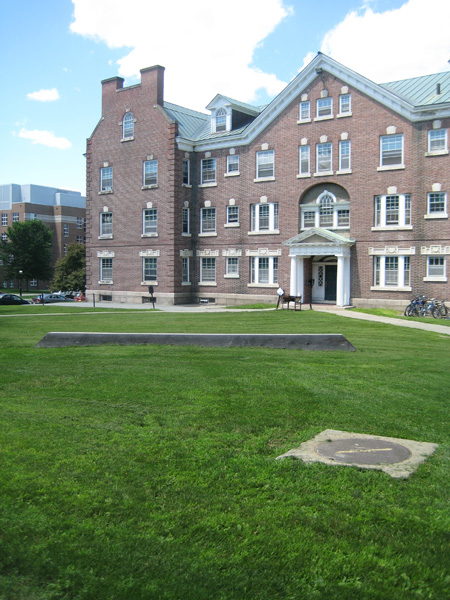 View of Wheeler Hall, June 2011.
See also Google Street View.