July 14th, 2014 | Published in all news, DHMC, History, Life Sciences Ctr., master planning, Med. School, north campus, other projects, preservation, Rollins Chapel
Several posts here over the past few years have commented on the redevelopment of what's called the Radcliffe Observatory Quarter in Oxford, comparing it to Hanover's own hospital district north of Maynard.
Rafael Viñoly Architects devised a 2008 master plan for the area that appears in an aerial view before the makeover:
The Oxford University Press building is visible at the right, outside the quarter.

That church opposite the Press (St. Paul's) was a coffee shop/bar called FREVD that served as an example here in the Rollins Chapel reuse post.

Just beyond the church is the future site of the building of the Blavatnik School of Government (founded 2010, Wikipedia). Circle-in-a-square buildings do have a special history here, but even a person with some fondness for spaceship buildings could find something to quibble with in this project by Herzog & de Meuron.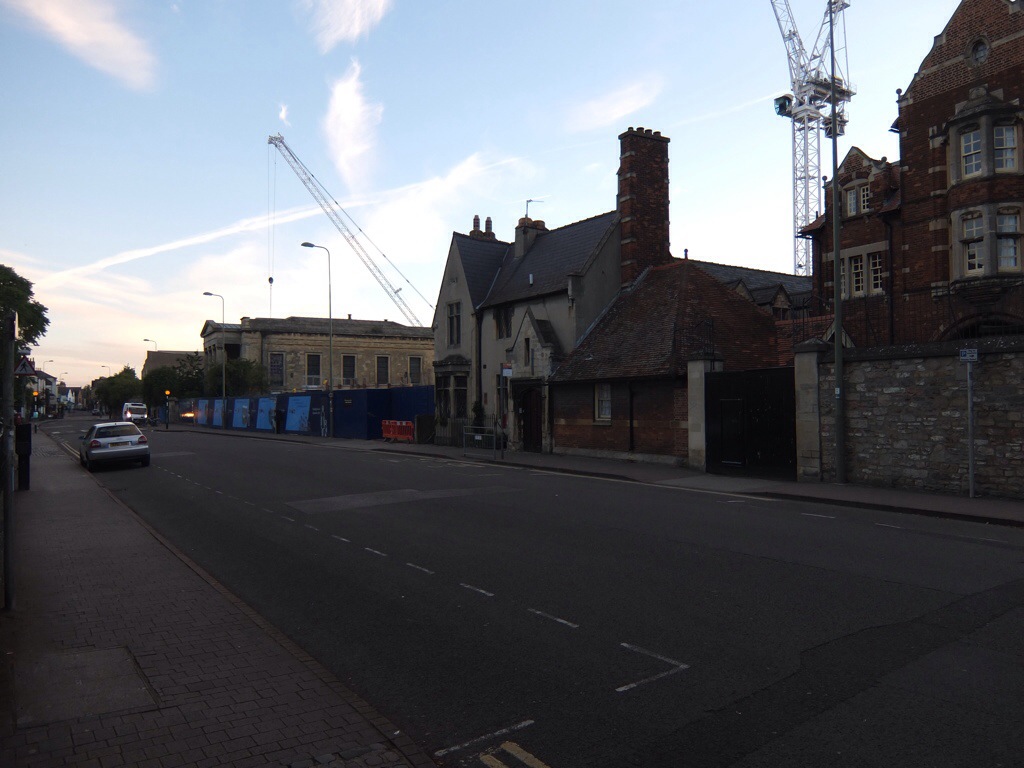 Blavatnik site, with St. Paul's at left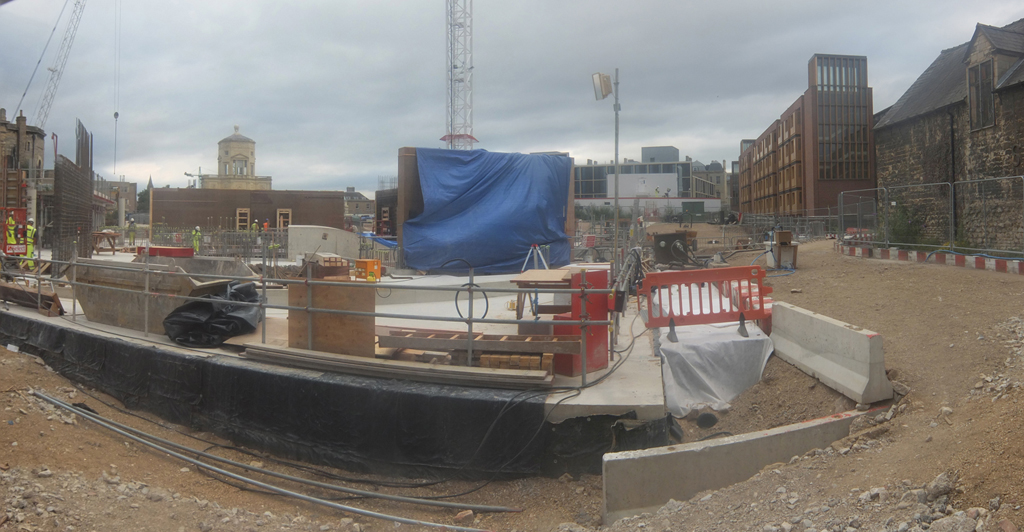 View of construction site through hoarding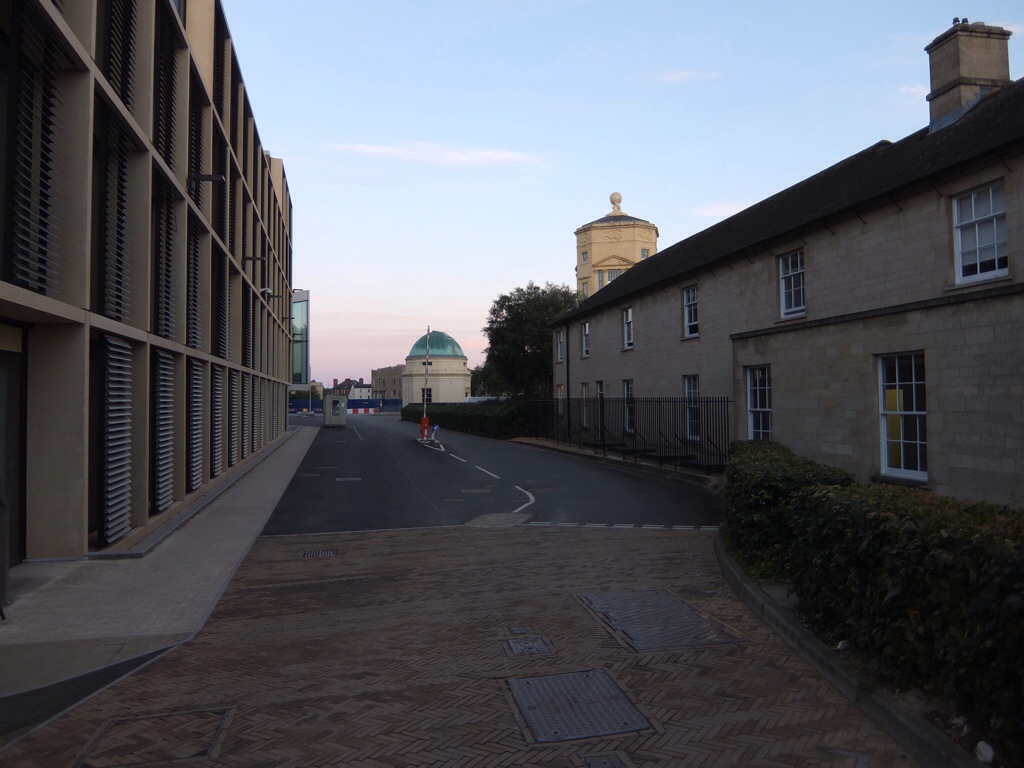 View of site from west: Templeton Green College, with Observatory
The broad approach taken by the university as developer is interesting: there was archeology beforehand (Neolithic ring ditches!) and during construction there was an artist in residence and a set of public art presentations.
—–

[Update 07.20.2014: View through hoarding added. Thanks to Hugin for panoramic image software.]